Our business
Basic Philosophy of GASHUE
Mission
GASHUE supports the continuous and persistent succession of "SAKE culture".
GASHUE contributes to co-creating developmental advancement of "SAKE culture".
GASHUE dedicates efforts to global spread of "SAKE culture".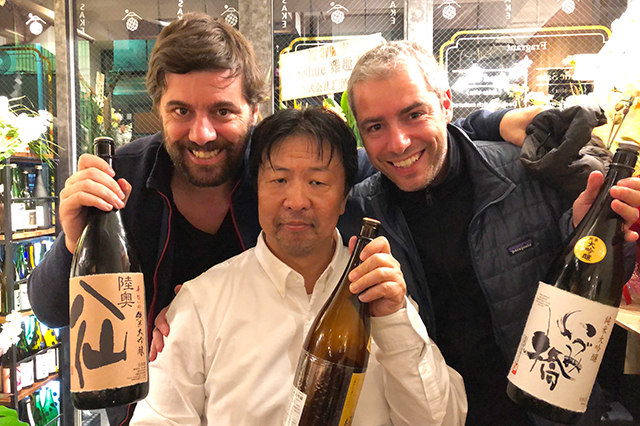 Vision
GASHUE strives to introduce the charm of SAKE beyond generations and borders.
GASHUE strives to increase SAKE lover's step by step locally and globally.
GASHUE strives to spread a chain of smiles with a blissful moment in which SAKE gives us, throughout the world.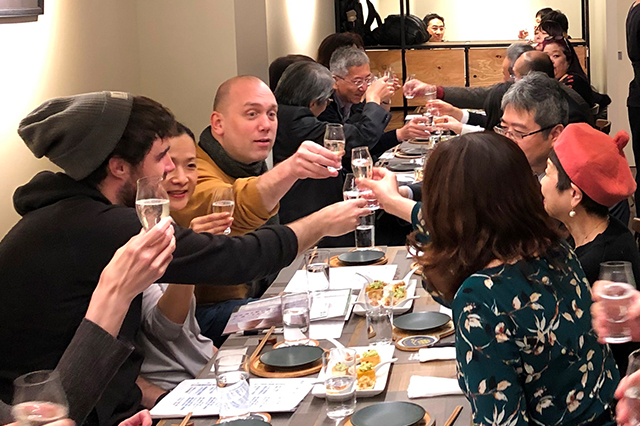 The Symbol Logo of GASHUE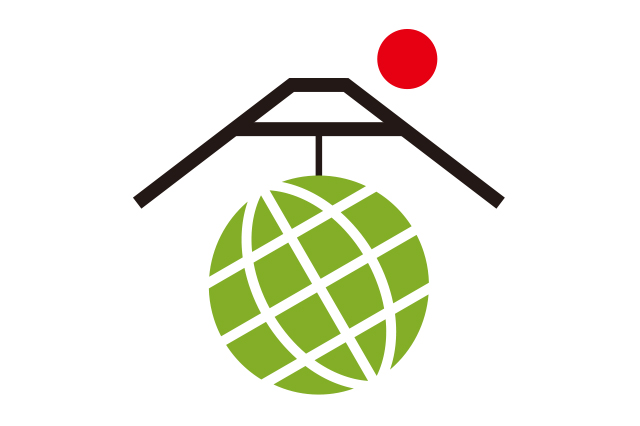 GASHUE's logo adopts "SUGIDAMA" as a motif. This logo stands for the development of "SAKE culture" in Japan (Mt.Fuji and a Japanese flag) and the world (globe) along with combined efforts among SAKE lover's.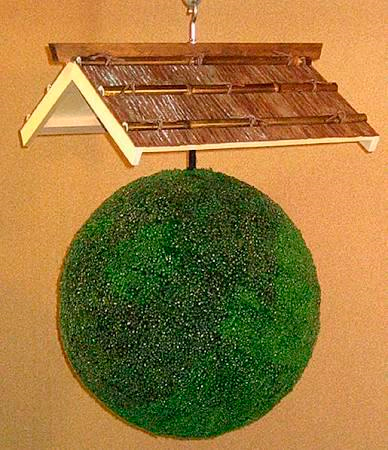 ※SUGIDAMA" is a ball-like bundle of leaves from a cedar tree.
Hanging a new one under the eaves of a SAKE brewery advertises that new SAKE has been freshly brewed.
SUGIDAMA is freshly green in color when it was just hung, but gradually it withers and turns brown. This change of color lets us know how much new SAKE has aged.
It was originally created to dedicate gratitude to the god of SAKE, fashioning after the cedar tree on Mt. Miwa, a home to Ōmiwa Shrine that enshrines the god of SAKE.
Services of Premium Sake Pub GASHUE
SAKE Lecture
We provide basic SAKE lectures for SAKE beginners in a classroom style with a lot of images and tasting of sake. (Courses are available both for Japanese speakers and English speakers.)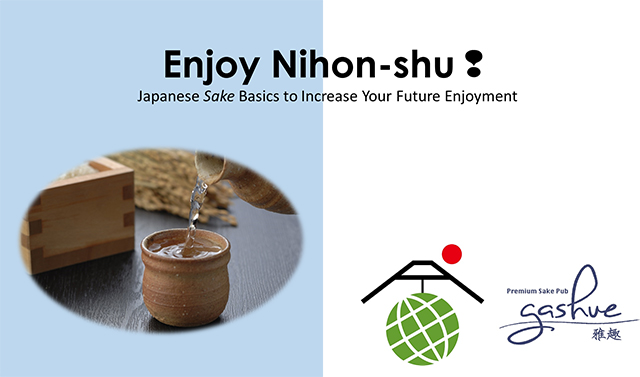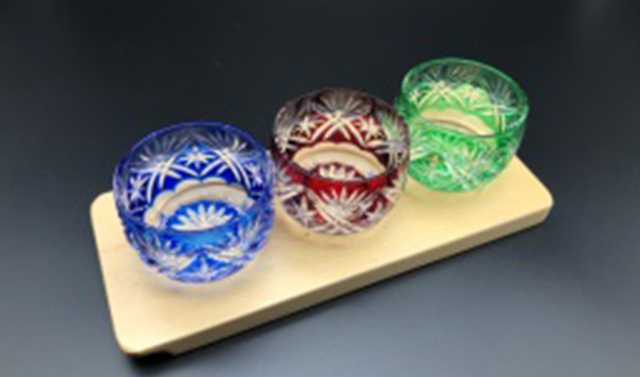 The "SAKE Lecture" will be held for not being set, on a regular basis from 14:00 to 16:00. Please confirm the schedule from the reservation website.
(The "SAKE Lecture" requires advance reservations for the day before the event.)

SAKE Pub
We offer a premium SAKE and dishes that go well with each SAKE as "Pairing". (A tasting set is also available.)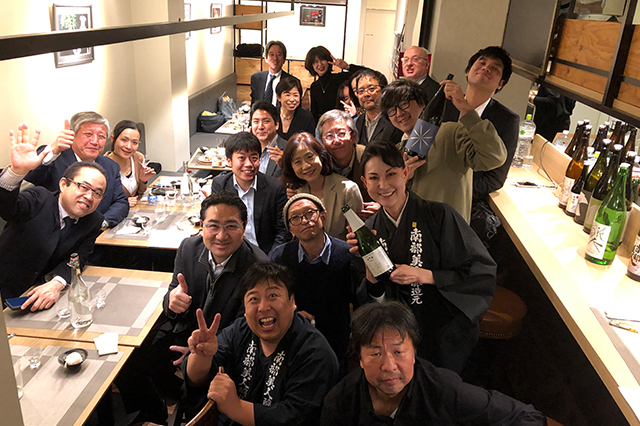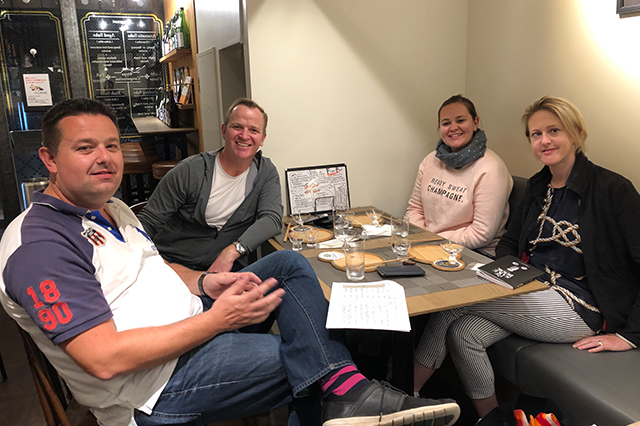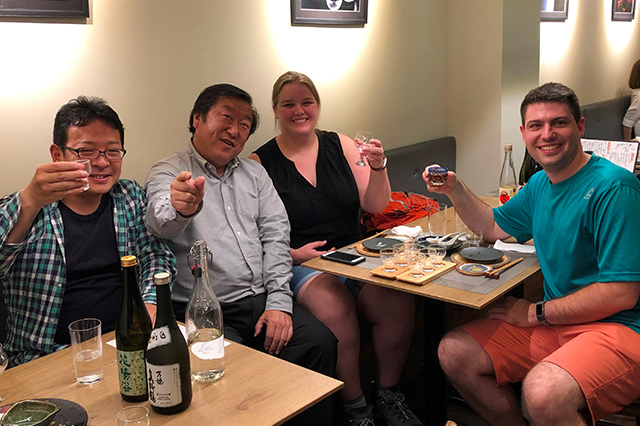 Premium SAKE
We offer a wide selection of premium SAKE.
It is not an exaggeration to say SAKE is "modern art". Enjoy great craftworks created by skilled brew masters fully with your five senses.
We help you find out your favorite SAKE that gives you "blissful moment".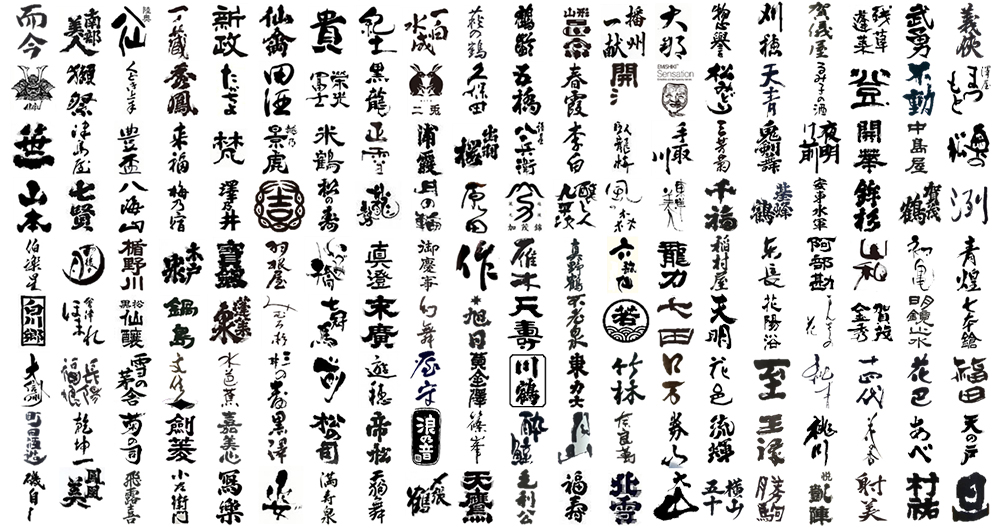 Pairing with foods
At GASHUE, SAKE plays the central role. Each dish is carefully created to pair perfectly with the SAKE of your choice. Instead of SAKE being a complement to the dishes, our concept focuses on the perfect balance between the two(SAKE & Food). We proudly present the dishes in hopes for you to enjoy with the SAKE, with your five senses.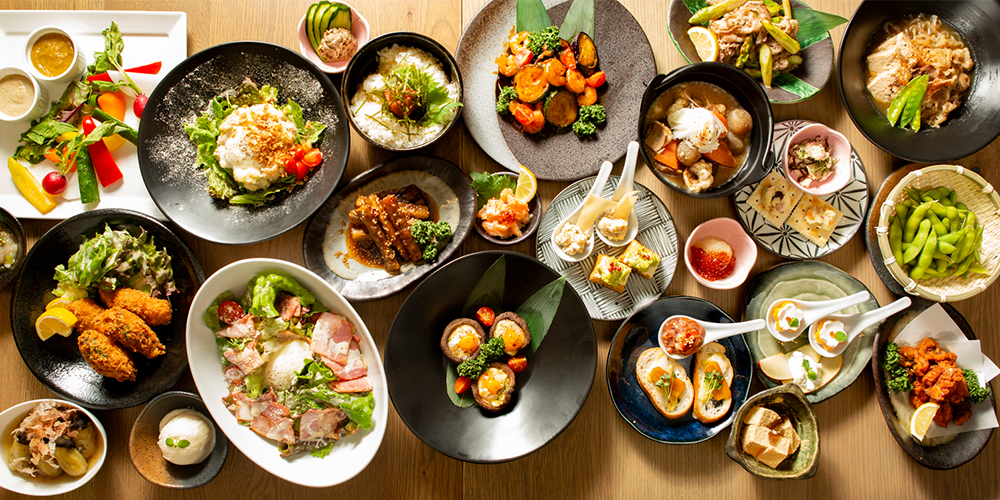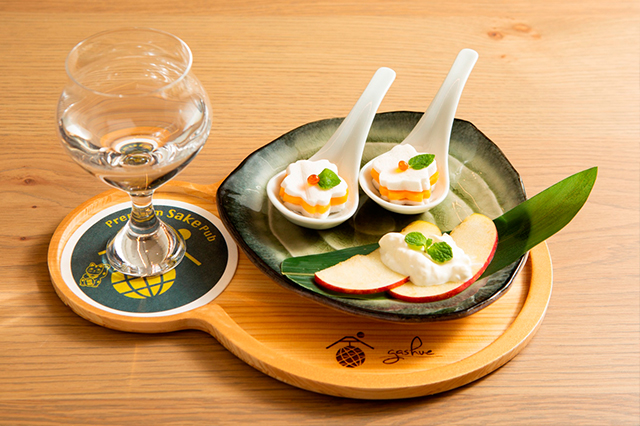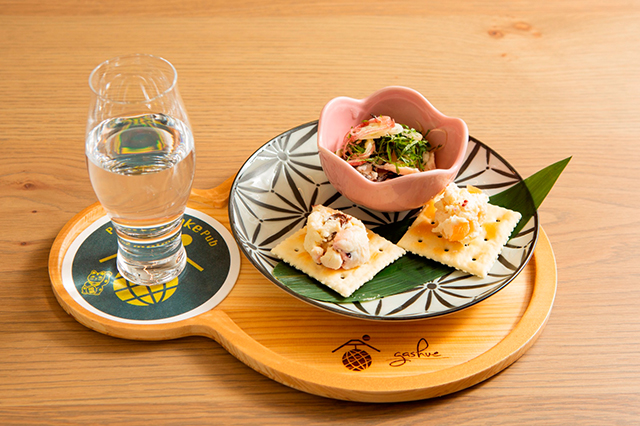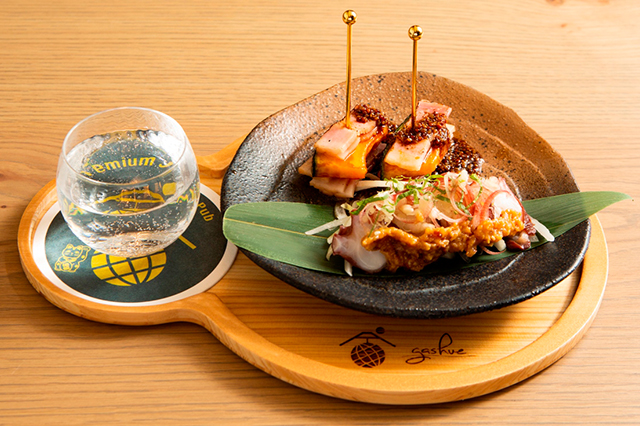 The "Sake Pub" is open from 18:00 to 23:00 from Monday to Saturday.
However, on Saturdays and on the day of various events, it may be temporarily closed. Please confirm the business day from the reservation website.
SAKE Event
We hold a variety of events(for example, "The Night of the Brewer 's Talk") in both Japanese and English on an irregular basis (once or twice a month).
Please check the Facebook page or the reservation website for specific information related to the event.
(In addition, "Sake event" requires prior reservation.)
The Night of Brewer's Talk
This event invites the Kuramoto(brewery owners) from sake breweries from all over Japan to introduce their sake breweries (to share their story of how their SAKE has been produced by local natural features, cultures, people, and climate) and compare their main brands of sakes by tasting.
We hope you enjoy the charm of SAKE using your five senses.